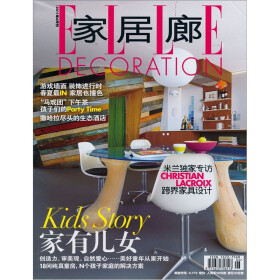 1. Where were you born? What was your childhood dream? To be a designer?
I was born in Nanning city, Guangxi Province China. My childhood dream is to be a world traveler.
2. What is your education background? How did you become a designer finally? What is the trigger? Is there anyone in your family has similar backgrounds with you?
I was educated as an industrial designer at School of Design, Hunan University. I remember that the first day of school, the professor said that design is about making people happy. At that moment, I know this is what I am going to do in the future. My father is an entrepreneur at the same time an inventor. Sometimes my father is so excited that he cannot fall asleep because of good ideas. The joy of solving problems influences me.
3. How did you come to focus on "child culture design"? Are there many other Sweden designers doing the same?
I am attracted by the theme `play`and the uniqueness of Child Culture Design MA program in Sweden. Child Culture Design is the only one of its kind in the whole world. And Sweden is known for safe design. These are the reasons why I choose this program. Since I came here, I am totally obsessive in children´s world. We went to Reggio Emilia to study, we play with kids and design with children involved. In this process, I gradually found out who I am, my idea of design and how I approach design. All these make me focus on designing for children. Not that much designer here focus on children I would say. But after this program, I guess, will be more designers specializing in this field.
4. Is Tian Tang Design your own brand? Or do you also work for other brands as an independent designer? How is the business going?
Tian Tang Design is my own brand. Right now I focus on my own collection. Come and Draw is first showed in Stockholm Furniture Fair 2010 as part of HDK exhibition when it first got quite some media and users attention. Right now Come and Draw is produced by Tian Tang Design, made in Sweden aiming at providing high quality and safe products for children. Recycled uncoated paper from local brand in Sweden called Kaskad is chosen. Meanwhile, I work with other two designers for toddles library interior design for Culture House Stockholm with an aim to encourage joint play between parents and children.
5. Where did you find your inspiration mostly?
Hands on process I guess. Have a roughly idea at the beginning, and then I got some much idea of how it could be by exploring form, material by doing mock-up by hands. By this, you get so much intuitive feedback of form and
detail, trust your eyes, hands and use common sense. In addition, children, children´s drawing are my inspiration.
6. Do you think you have any "design style"?
Not really that you can say `design style`. Open ended is the word that is
always in my mind, like a simple stick which be changed into different things in children´s play. To design a product which trigger children´s imagination and encourage them to explore the possibility. Open-ended leads to simplicity which encourage different interpretations.
7. What are your key points for "child culture design"? How do you evaluate a "child culture design"?
First, safe. Due to that children will use the product in their way, so think through all the possible usage and test the product before launching is necessary. Open ended, as I said before, the design only finish when children take part in.
8. Do you have any preference on materials?
material that is tactile and arise memory of daily life , I like to involve different material in one product to communicate the interaction. Children learn a product not only by seeing, but also by touching. Children always play with form, they touch, they smell. Like one of my project come and draw, the tabletop is composed by layers of color paper with a purpose of convey the playfulness of drawing.
9. What is your attitude towards the relationship between form and function?
Specially for children, form is a platform or script which encourage activities and help building relationship among children ( function)
10. What message do you want to send to your customers through your products?
Redefine play value which is more than sliding. I focus on how furniture encourage sharing, building friendship and collectivity learning
11. Sweden design is known for its creativity and craftsmanship. What do you see yourself different from the others?
I approach to design from child´s perspective. Material, marketing, form, they are not my starting points. I learn about children´s behavior, how form influence children perception and how form communicate itself to children. I am fascinated in uncertainty of usage embedded in the shape.
12. What is your first design product? Since then, what progress have you made? Is there any evolution of your design philosophy?
My first product is Come and Draw table. Since then, my design philosophy has not been evolved that much. One project I am and will constantly do is shared design where you can download the blueprint and make your own product with your kids. The aim of this project is to bring fun to family and let design reach to more wide audience.
13. Is there anyone influence you a lot? Do you admire anyone as idols?
Children I think are the most talented artistic! Regarding to designers, I do not know really. There are many excellent designers who influences me in different way.
14.  What's your future plan?Continue my collection, travel and have fun!